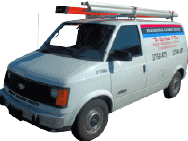 Guaranteed Lowest Prices
Free Estimates
Same Day Service
Over 35 years experience
Licensed & Insured
Are you tired of paying high prices for plumbing service? It doesn't have to be that way. Professional Plumbing since 1974 is state licensed and insured. We offer Sales, Installation and Service for all your plumbing needs. Steve Anderson, Owner and Master Plumbing Contractor, has served as a plumbing contractor for local governments and utilities. Steve was a Citizens Gas 2000 Blue Chip award winner for his outstanding community service.
Steve learned the trade at a very young age and now runs the family business. With the low rate guarantee, it is "The Best Value In Town". Steve has always been driven to give customers his personal commitment to quality workmanship at an affordable price.
Learn More »